Returning home from military service can bring with it a deafening silence…
and that can lead to other problems, like feelings of isolation and depression. Additionally, hearing loss can often be overshadowed by other service-connected disabilities such as PTSD (Post-Traumatic Stress Disorder), TBI (Traumatic Brain Injury) and more. This is why we're honored to present the Heroes With Hearing Loss® program.
We exist to connect veterans with viable answers for coping with hearing loss and other conditions that may come with it.
We exist to connect veterans, their families, friends and support networks with each other, strengthening relationships that keep them healthier and happier.
We exist to connect veterans with what matters most in their lives.
Here are some compelling… and sobering statistics:
Total Veterans with Service-Connected Disabilities (1986-2016)1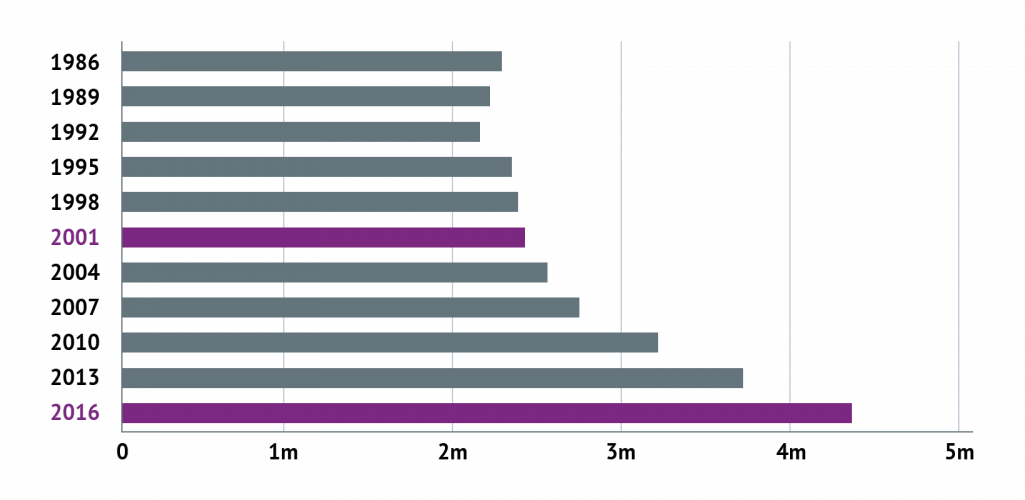 You can now self-certify for a captioned telephone at no cost!
Simply fill out the self-certification form to document your eligibility to receive a captioned phone at no cost.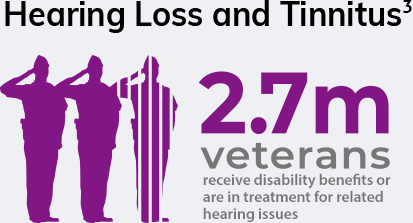 About our sponsor, Hamilton® CapTel®
Hamilton CapTel is provided by Hamilton Relay, a pioneer of telecommunications relay services (TRS). Since 1991, Hamilton Relay has been dedicated to serving individuals who are deaf, hard of hearing, deaf-blind or have difficulty speaking. Hamilton CapTel is dedicated to making phone conversations simple and accessible for individuals with hearing loss. The Heroes With Hearing Loss program, provided by Hamilton CapTel, is an expression of appreciation and gratitude to those who have served our country.