Connect a Veteran with Family and Friends
We understand that even with the most advanced hearing aids, hearing on the phone can be challenging to the point of frustration. This is why the Heroes With Hearing Loss® program is so important and why our sponsor, Hamilton® CapTel®, is providing veterans with a simple, no-cost1 solution that ensures clarity and confidence on every phone call.
Backed by nearly a decade of proven captioned telephone technology, Hamilton CapTel is dedicated to making phone conversations simple and accessible for veterans with hearing loss.
As a Veterans Service Officer, you are able to certify and order a Hamilton CapTel captioned telephone – at no cost1 – for veterans with hearing loss.
Join the Conversation
Help us raise awareness and initiate meaningful dialog about shared hearing loss experiences among veterans, their families and friends by joining the conversation. If you have any questions, comments, or would like to stay up to date with the Heroes With Hearing Loss program, please complete the form below:
1 Independent third-party professional certification required. The Hamilton CapTel phone requires telephone service and high-speed Internet access. Wi-Fi capable.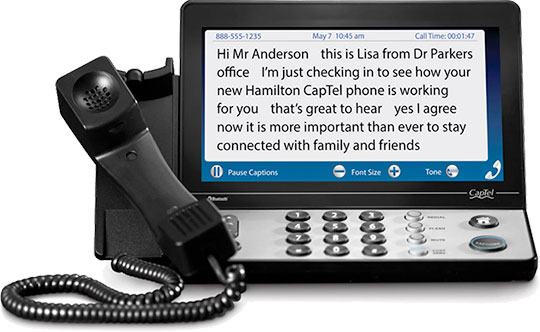 Questions?
Heroes With Hearing Loss is here for you! Our team is available to answer any questions you may have.